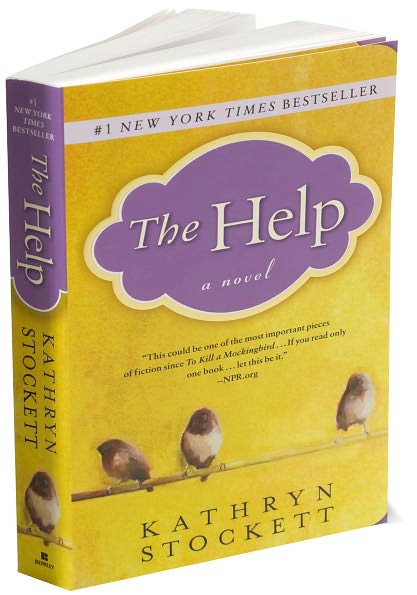 Summer is not only the time for diving into those brand new beach books on the shelves,folks-it's become the perfect time to finally get to that stack of widely heralded titles that you've been meaning to for quite some time now.
Keeping up with the current bestsellers can be a daunting task,which is why sometimes it's good to sit back and wait for the paperback. Thanks to Booksfree,I'll be basking in the glow of two books that I have wanted to see what all the fuss was about there.
True,the upcoming
film version
of Kathryn Stockett's
The Help
did spur me on to add it to my list but so much has been said about this fictional look back at the relationships between the so-called genteel housewives and their maids during the early 1960s in Mississippi that curiosity drove me to reserve it as soon as can be.
Expectations aside,all I'm hoping for is a good read. The Help has been compared to the likes of To Kill a Mockingbird(which I read for the first time last year)and while those are big shoes to fill,I don't expect that Stockett has to follow in the footsteps of Harper Lee in order to be a success. Hopefully,this heartfelt novel has it's own original take on such familiar territory: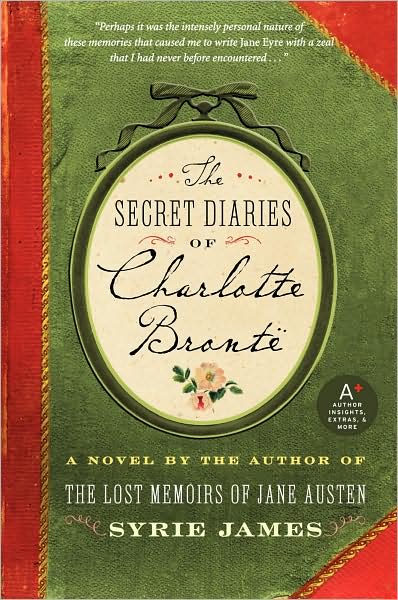 Next up is
The Secret Diaries of Charlotte Bronte
,a second novel from Syrie James. Since her first book was The Lost Memoirs of Jane Austen,some might think that this is the author's gimmick but James has also written a couple of vampire books(Dracula,My Love and most recently, Nocturne)as well.
Plus, her writing in Lost Memoirs was fresh and invigorating. Her Jane Austen felt very real,not an easy thing to do at all. In Secret Diaries,Charlotte Bronte recounts her struggles to be published,along with the tumultuous inner dramas of her family and most secret of all,her growing romance with mysterious curate Arther Nicholls.
Syrie James did her homework in preparing to tackle Charlotte's life and times and I have no doubt of this book being as entertainingly enlightening as her portrait of Austen was: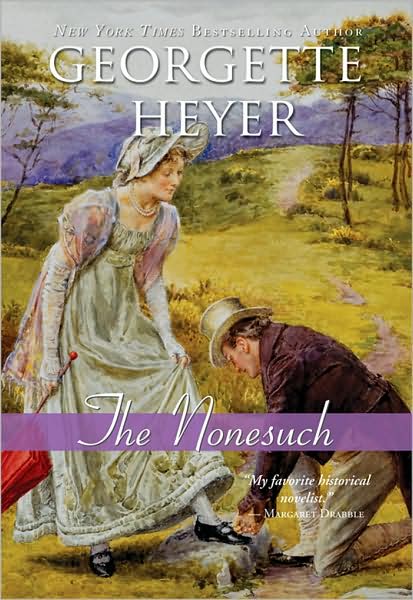 To round this up,I'm going further back in literary time with Georgette Heyer's
The Nonesuch
. The title refers to Sir Waldo Hawkridge,a young man of fortune who heads home to arrange his financial affairs.
He happens to make the acquaintance of Tiffany Wield,a spoiled young socialite who refuses to listen to anyone regarding proper behavior especially her governess Ancilla Trent.
When Tiffany decides to run off to London,Sir Waldo teams up with Ancilla to find the wayward young miss before she gets into serious trouble. The two of them wind up falling in love but hesitant about the consequences and the class difference between them both.
As a Jane Austen fan, I can't help but think of a certain Miss Bennet who caused just as much worry for her family by running away and my fingers are crossed that all involved in such dealings in Heyer's hands have similar luck in undoing any permanent damage or holding back those truly in love:
Well,this is a good enough group to start with this summer and if you have any books around that you still feel a little guilty about not picking up yet,your opportune moment is now. It's hard to be in tune with every new thing,particularly with all of the technological wonders out there providing extra distraction,but when it comes to reading,persistence always pays off: