We've got a mix of book related news to talk about here,so please hold off on packing up for your Labor Day weekend getaway(or scheduling the various marathons you'll be watching at home)for just a few moments,folks.
To start with,my e-book,
The Hench Woman's Handbook
, has gotten it's
first review at Book Babe
and it's a really great one. Tara Chevrestt was more than kind,giving THWHB a three star rating(both at her blog and on Good Reads)and selecting her favorite quotes from the book to showcase in the review as well.
She's also an e-book author,her latest work being
a set of short stories
entitled
Dog Tails
,which is available from Amazon,B&N and the Sony Reader store. Do check it out and her blog Book Babe for other new and entertaining reads.
The Hench Woman's Handbook also received a bit of notice at Galleycat last week,in their
New Books section
for which we here at LRG are grateful,especially since they featured my sister Stephanie's amazing cover art. So far,so good on this front and I hope that it paves the way for more interest in the origins of comic book hench women: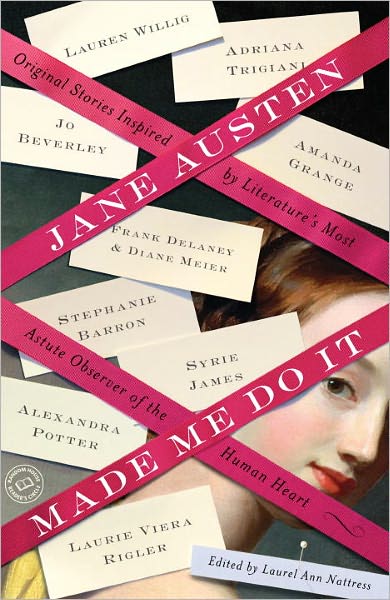 Enough about me-let's move on to some Jane Austen headlines. A winner has been chosen in
The Jane Austen Made Me Do It contest
and congratulations go out to
Brenna Aubrey
,whose story will appear in the paperback anthology due out by early October.
Her story,"The Love Letter" is a modern version of Austen's final completed novel Persuasion,in which a young doctor takes a hint from Captain Wentworth's literary example and seeks out a former love to rekindle.
I look forward to reading Brenna's tale of recaptured romance,along with the other wonderful ones included in the book,particularly since it's based on what I consider to be the most moving declaration of love ever to be put in print: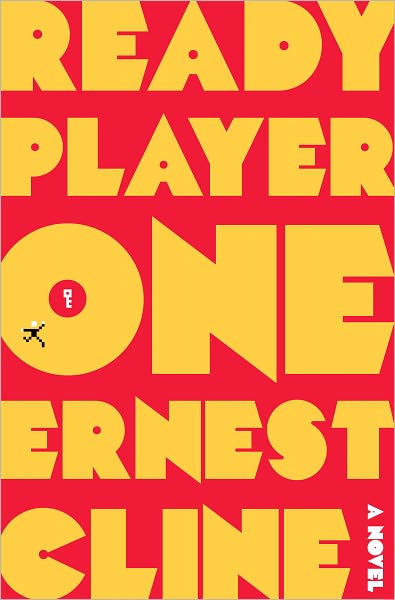 Speaking of books to look forward,the buzz about
Ernest Cline's debut novel
Ready Player One
is growing stronger and stronger. The story takes place in the year 2044,where just about everyone in the world is connected to an all powerful online game called OASIS.
Since the real world is a nightmare to live in,the major hope for a better existence lies in unraveling the secret portions of the game that will allow the winner to take over the company that owns exclusive rights to OASIS.
Wade Watts may able to do what many have struggled and failed to do fro years,due to his vast knowledge of 1980s pop culture that is key to finding the hidden keys to the digital kingdom. I plan to have a full review of this book later this month and hopefully an interview with the author himself. Stay tuned,fellow geeks and readers:
Happy Labor Day weekend,folks and I'll see you all on Tuesday. Hope you have fun with your last shot at summer time vacation and that many good surprises come your way,even if they don't seem to be that great at first: