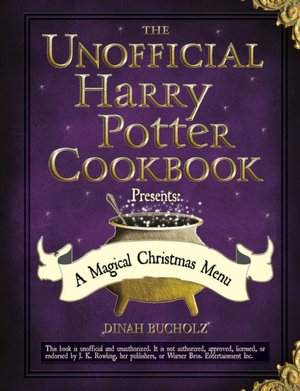 One of the most memorable things about the holiday season is the food,whether it's those chestnuts roasting on an open fire,a swig of what is hopefully not spiked eggnog or the sweet crunch of a candy cane.
While traditional dishes may vary,something they all have in common is how well used as references they can be in holiday themed movies and TV shows. A perfect go-to gag or emotional touchstone,food makes the occasion that much more special. Here's a merry menu of pop culture treats to start your mental meal off right:
Duck,it's a goose!

While turkey remains a holiday dinner favorite,along with ham,roast goose is a rather popular protein for yuletide feasts.
However,when introducing it to newcomers,it's better to have the bird cleaned and prepped for the oven before you spring it on folks. Otherwise,your kind offering will be received as well as Dwight's "Christmas miracle" entree for
The Office
:
Cookie time!
Cookies are a serious sweet tooth tradition and when it comes to stirring up memories,there's nothing like a tray of sugar cookies ready to be frosted that does the trick.
Altho,as
Reba
found out,not even the pleasure of making such Santa certified goodies can keep your loved ones from seeking out holiday fun outside of the home. Do not despair for long,since the best way to lure them back is with cookies:
A lovely cheese pizza,just for thee
Home cooking is a seasonal highlight,yet many people prefer to enjoy the simple luxury of takeout cuisine. Pizza and Chinese food are as traditional to some as gingerbread houses and oyster stuffing can be to others,plus less time in the kitchen means more time for opening gifts.
That's all well and good but do keep in mind to be nice to your delivery person and to hand them a generous tip or they might be less inclined to show up on your doorstep next year:
How sweet a spaghetti supper is!
For those who do enjoy cooking on the holidays,often included into most meals are dishes from your family's cultural background. Baklava,plum pudding and lasagna are just a handful of international items that have graced many a holiday table.
If you happen to be a guest who is offered a serving of something unfamiliar to your palate,it doesn't hurt to adjust the flavors a little yet do try to watch your manners. Folks can get over going heavy on the condiments but not excusing yourself from the table when necessary:
In the end,what is most important about the holiday dinner is not what's being served on the plates. Togetherness and sharing of good times with old friends and new is the true seasoning of any special meal during this festive time.
However,checking the menu with all of your expected guests is a good idea there, to avoid culinary confusion and other not so merry mishaps: