Feud:Bette and Joan
are being treated to the cinematic aftermath that came from the unexpected success of Whatever Ever Happened to Baby Jane?
As per typical Hollywood thinking, studio executives were quick to jump on the bandwagon to make their own version of that film, giving birth to a subgenre known by such names as "pycho-biddy","hag horror" or "Grand Dame Guignol" (that last one, I kind of like) but ultimately called "hagspoltation".
Right now, the series is focusing on the making of
Hush..Hush..Sweet Charlotte
, which was meant to reunite Bette Davis and Joan Crawford(along with director Robert Aldrich) on screen yet Crawford left the project under contentious circumstances. While we'll get to see all of that in the remaining episodes of Feud, our main feature today is those horrifying films that most of the WEHTBJ players found themselves in:
STRAIT-JACKET:
Joan Crawford wasn't getting a lot of great offers,despite her increased profile in Baby Jane, so taking the lead in this William Castle ax murderess movie was a matter of paying the bills there.
She plays Lucy Harbin, a woman sent to a mental institution for twenty years after brutally slaying her cheating husband and his mistress. Upon reuniting with her adult daughter Carol(Diane Baker), a new crop of gruesome killings starts up with Lucy looking awfully like the prime suspect.
The movie did well dollar wise, due in part to Crawford doing a promotional tour for it that was well recreated on Feud(as well as
the official trailer
) and even the critics felt that she gave a better performance than the script called for, which should have been a bit of comfort to Crawford but probably was not:
LADY IN A CAGE:
Olivia deHavilland took over Crawford's role in HHSC and she was certainly no stranger to this new wave of female fear films.
The cage of the title is an elevator installed in the home of wealthy widow Cornelia Hilyard(deHavilland) who uses it instead of the stairs due to recovering from a broken hip.
Left alone one weekend by her son, the elevator stalls in mid-air and the only response to her emergency alarm is a local drunk,who unintentionally attracts a gang of thugs(lead by a young James Caan) to the house.
The invaders torment their captive while trashing the place until the lady of the house decides to fight back. This sounds a lot like a prelude to many of those "woman trapped in the house" films like Wait Until Dark and Panic Room, if you ask me. Judging by the trailer, deHavilland was willing to be a good sport about doing films like this and did her part in playfully promoting it to the hilt:
THE NANNY:
The British film industry was also eager to take a slice out of this subgenre pie and a year after HHSW was done, Bette Davis starred in this Hammer Films production.
Her Nanny character is presumed at first to be a loving family caretaker for the Fanes but the young son of the household lives in fear of her, refusing any of the food she makes and locking himself in a distant room from her.
Since the boy has recently been discharged from a home for troubled children, no one is willing to be on his side. However, a few of the other family members start to see why Nanny is more of a menace than a maternal protector. Davis received excellent reviews for this role and it's considered to be one of the better non-supernatural Hammer films to this day:
WHAT EVER HAPPENED TO AUNT ALICE?:
Even director Robert Aldrich couldn't resist having another go at the genre he helped to create. Towards the tail end of this trend, he was the executive producer of this modern Gothic tale that had Ruth Gordon and Geraldine Page at each other's throats.
Page played Claire, an impoverished widow who supplements her income and fertilizes her pine trees by knocking off her housekeepers once they have made financial investments in her name.
The latest victim,Miss Tinsley, has an Aunt Alice(Gordon) stopping by to find out what did happen and getting quite the gruesome answer indeed. The movie did modestly well yet has turned out to be not much of a finale to Aldrich's trilogy of female fear fests:
I know that for these women, movies like this were considered a down slide in their once glamorous careers, which was part of the appeal to them, but in a way, these films were somewhat subversive.
For one, they proved that women could open a film on name value alone and granted, this was cheesy fare at best,however actresses like Bette Davis did make a concerted effort to give a good performance and demanded changes in order to produce a better entertainment value.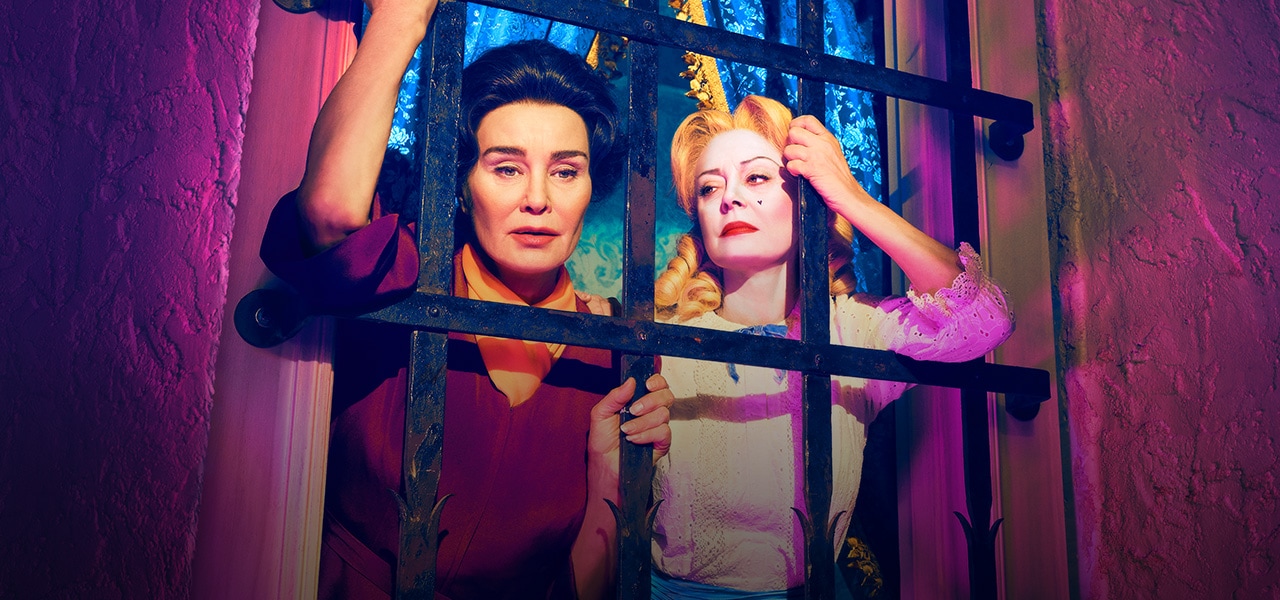 Also, Hush, Hush, Sweet Charlotte did garner a few Oscar nominations and one of it's co-stars,Agnes Moorehead(yes, the mother-in-law from Bewitched) got a Best Supporting Actress nom and a Golden Globe win for her work here.
That helped to pave the way for future horror films such as Silence of the Lambs and Misery to be seen as Oscar worthy material.
While this brand of exploitation lost it's flavor of the month status, it gave up and coming actresses in the horror genre role models to look up to. Instead of being seen as a cinematic dead end, over the years many women have made horror movies their launching pad and plenty of them take pride in their scream queen days, ladies like Jamie Lee Curtis, Heather Langenkamp and Barbara Crampton have become divas in their own right.
So while Joan and Bette,as well as some of their contemporaries, did feel imprisoned by this genre and rightly so, it turns out that the ladies are having the last laugh on the men who manipulated them. Sure, those guys made the money but they're not the ones who are fondly remembered for making wicked lemonade out of the cinematic lemons Hollywood was handing them: