Oscar Night,the
cinematic equivalent
of the Super Bowl, is only a few days away,giving film fans plenty of time to place their bets in the office and/or online pool.
I'm not much of a gambler myself(tried to run an Oscar pool one year at work but wound up paying out more than I won)but do like to guess the winners for fun. So,in the interest of matching my movie wits(plus,the chance of helping someone out there win a couple of extra bucks over the weekend-gotta stimulate that economy!),here are my predictions on who will get the gold on Sunday night.
BEST ACTOR
And the nominees are:
SEAN PENN/MILK
BRAD PITT/CURIOUS CASE OF BENJAMIN BUTTON
MICKEY ROURKE/THE WRESTLER
FRANK LANGELLA/FROST/NIXON
RICHARD JENKINS/ THE VISITOR
The two main contenders for this one are Rourke and Penn,but I think that scales will ultimately tip over to Rourke for the win. For one,Penn has already gotten an award in this category(Mystic River,back in 2003)and has been nominated a good number of times already. Rourke,on the other hand,is the comeback kid here which fits the theme of his movie to a T.
Frank Langella's a great actor(had a crush on him ever since he played Dracula in 1979)but politicial movies haven't been doing well for the past couple of years. Richard Jenkins is a classic old school character actor who will probably be expected to tout the classic "it's an honor just to be nominated" speech. As for Pitt,it's not your night,buddy.
LRG WINNER: MICKEY ROURKE
POSSIBLE FLUKE:BRAD PITT(strange things do happen!)
BEST ACTRESS:
KATE WINSLET/THE READER
ANNE HATHAWAY/RACHEL'S GETTING MARRIED
MERYL STREEP/DOUBT
MELISSA LEO/FROZEN RIVER
ANGELINA JOLIE/CHANGELING
Hathaway was the front runner in this race,but Winslet over took her with that double win she received at the Golden Globes(plus,the release of Bride Wars really plummeted Hathaway's stock-call it the Eddie Murphy Norbit Effect). Also,Kate Winslet has a much stronger resume of both commercial and art house film roles than Hathaway and she's never won an Oscar so far. In fact,this is her sixth nom in this category which has her beating out Bette Davis for youngest person to have done so here.
Some think that Meryl Streep might win,and as much as I dig Streep,I say no way. Meryl is a longtime standard bearer in this section and has already gotten enough awards that no one feels obligated to hand her one here. Melissa Leo is in the same boat as Richard Jenkins and as to Jolie,I don't think a lot of folks like her that much to give her the win. Just a hunch,but whether it's for the Brangelina thing or people sick of hearing that
"I WANT MY SON BACK!!!"
clip,Angie is not getting another golden boy any time soon.
LRG WINNER: KATE WINSLET
POSSIBLE FLUKE: MERYL STREEP(the old guard might decide to honor her once again)
BEST SUPPORTING ACTOR
JOSH BROLIN/MILK
HEATH LEDGER/THE DARK KNIGHT
MICHAEL SHANNON/REVOLUTIONARY ROAD
ROBERT DOWNEY,JR./TROPIC THUNDER
PHILIP SEYMOUR HOFFMAN/DOUBT
Even if Ledger had lived,the juggernaut of his triumph as the Joker would still be a hard obstacle to overcome. In any other year,Brolin would have a real shot for his work in Milk(which had more than it's fair share of good supporting players)and PSH is becoming close to being the Meryl Streep of this category. Shannon is up the creek with Leo and Jenkins and Downey really deserved a nom for Iron Man,but as it was during the summer movie season,that early success was quickly passed by.
This choice seems like a no-brainer but if there's any real shock of the night due to come,it will happen here.
LRG WINNER: HEATH LEDGER
POSSIBLE FLUKE: JOSH BROLIN(they do like him in Hollywood,but it would be awkward)
BEST SUPPORTING ACTRESS
PENELOPE CRUZ/VICKY CHRISTINA BARCELONA
AMY ADAMS/DOUBT
VIOLA DAVIS/DOUBT
MARISA TOMEI/THE WRESTLER
TARJI P. HENSON/ CURIOUS CASE OF BENJAMIN BUTTON
Most of the Oscar predictors have Cruz for the win here,but I don't see it,folks. Why,because she's the hot chick in a Woody Allen film? My personal prejudices aside,this category is the complete opposite of it's brother in that any gal could take the reins in this race to get the win.
There's a good chance that both Adams and Davis will cancel each other out for Doubt and Tomei's already won in this category(Evan Rachel Wood,btw,should have been placed here instead. Tomei deserved a Lead Actress slot but Hollywood politics is a tricky beast). My gut instinct leads me to Henson as the winner. Benjamin Button may not get most of the gold from the thirteen noms it has,but if the Academy wants to show some love for this film,they may do it here.
LRG WINNER: TARJI P. HENSON
POSSIBLE FLUKE: PENELOPE CRUZ(never underestimate the power of hot chicks in Hollywood)
BEST PICTURE
THE READER
THE CURIOUS CASE OF BENJAMIN BUTTON
SLUMDOG MILLIONAIRE
FROST/NIXON
MILK
It's no secret that Harvey Weinstein is planning to
stage a coup
with The Reader(shameless playing on the story's Holocaust theme and the recent deaths of Anthony Minghella and Sidney Pollack,who were two of the producers on the film)but he'll have to settle for Winslet's win as his plunder instead.
Benjamin Button is admired in the industry but many viewing audiences found it to be overrated and any political film love will go towards Milk rather than Frost/Nixon. Slumdog Millionaire is the one to beat and since it's a real crowd pleaser,I would be willing to bet on it.
LRG WINNER: SLUMDOG MILLIONAIRE
POSSIBLE FLUKE: MILK(some lingering regrets over Prop. 8 may hold sway during the voting)
BEST OF THE REST:
There's too many categories to go into one by one,so here's a Quickfire version of those smaller races that I tend to follow:
BEST DIRECTOR: that award nine times out of ten winds up going to the guy who wins the Director's Guild award,so place your bets on Danny Boyle for Slumdog Millionaire.
BEST ANIMATED: WALL-E. It's as certain as finding a loaf of bread in a bakery.
BEST MAKE-UP: I always like this category,since horror/sci-fi have a real shot here. However,this time,it'll be Benjamin Button instead of Hellboy 2. POSSIBLE FLUKE: The Dark Knight(not enough love shown to this movie by the Academy,so maybe the make-up artists will want to salute it instead)
BEST FOREIGN FILM: It's been my golden rule that whichever one of these movies you've actually heard of more than once gets the award. Waltz With Bashir fits the bill.
BEST DOCUMENTARY: Same deal as Foreign Film. Give it up for Man On Wire.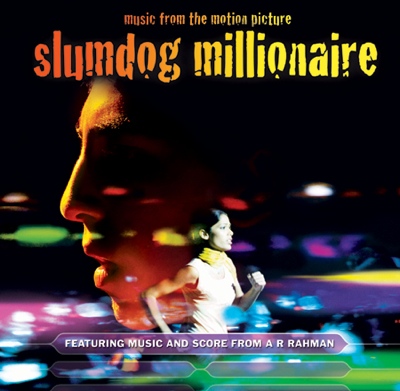 BEST ORIGINAL SCREENPLAY: Dustin Lance Black for Milk. He's a real go-getter and a major reason that this biopic was finally hauled out of turnaround.
BEST ORIGINAL SONG: Peter Gabriel is up for his "Down To Earth" from Wall-E but
refuses to perform his song
even tho he will be at the Academy Awards. Seems that this year,the song nominees will be getting only 65 seconds each of playing time and he's not happy about that.
Now,I enjoy the Best Song performances myself(especially if they're over the top laugh riots)but it does strike me as rather egotistical of Gabriel not to perform "in protest",wanting the gospel choir who sing in the background of the song to do it for him while he sits in the audience.
Let me get this straight,Pete-your artistic sensibilities are so upset by you being denied more performance time yet you're still going to be there,just in case you win the award? If you really were offended,it seems to me that you wouldn't want to be there at all.
Instead of indulging such blatant ego pampering,I think the Academy will give it up to one of the Slumdog songs,Jai Ho being the frontrunner and considered to be the film's theme song:
Well,that's all I got to give. Good luck to all of the nominees and may the best of the best take home
the gold and the glory
: