One thing that constant readers always seem to need,despite the status of their current To Be Read lists,are book recommendations.
Whether you are in a reading group or not,having a few titles on the tip of your tongue for just about any subject is handy especially if friends and family are most likely to turn to you first for a good literary suggestion or two.
This season,I've been making my way through
Read This Next:500 of the Best Books You'll Ever Read
,co-written by Howard Mittlemark and Sandra Newman(they both claim to be the pen names of
"Barrington Hewcott"
,a little joke of theirs)and this is not your grandmother's book list book,folks.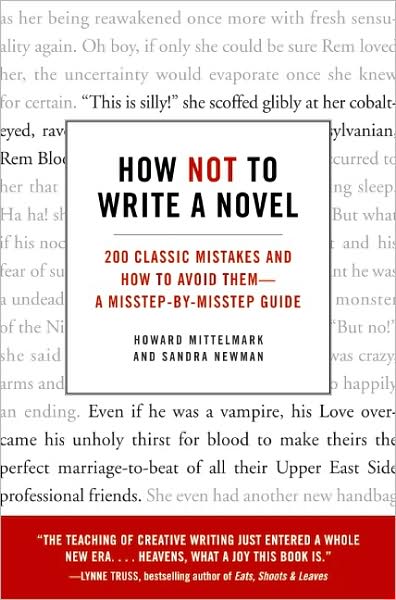 While Read This Next does have the standard set of book list book format fare such as dividing their titles up by genre and providing reading group discussion questions,they also slightly subvert the bibliophile status quo by spicing things up with a little wink and nudge.
The questions provided do tend to be seriously tongue in cheek,often asking if any of the obnoxious behavior displayed by the characters from the book under discussion apply to the reader or their fellow book members. Interesting factoids regarding the authors have an extra zing to them,weaving in humorous asides along with knowledge.
Basically,Read This Next is like hanging out with a pair of witty bookoholics who have the flair but none of the snootiness that some offbeat aficionados can give off all too easily. While I've never meet either one of these authors,it's not hard to imagine them as a couple of my favorite online book reviewers,Ron Charles from the Washington Post and Jenny from 60 Second Recap.
While Ron mainly covers the adult book beat and Jenny handles the teen section,they do share a snappy sparkling tone to their video reviews that shows their love of reading and makes contemplating them as a duo not that far fetched. Mittlemark and Newman clearly get on rather well in print and it would be fun to see them make a few book review videos of their own:
ROCKING RON
JENNY,WE'VE GOT YOUR NUMBER
Also,this book offers up plenty of food for thought as well as playful pokes at the book club mindset,which can take itself too seriously at times.
Additional lists of genre related titles pop up in the midst of a section,to keep things interesting,and the range of subjects goes from time honored classics to contemporary lit and even a few hidden gems that even the most diehard devotee might not be aware of.
Even tho Read This Next has some fun with the book club concept,the love of reading is clearly being celebrated here. This book might even make for an amusing choice for a reading group to tackle. Smart and silly often go hand in hand so why not here?:
I have not yet finished with Read This Next but I do highly recommend for anyone looking to update their reading lists or just have a good giggle while browsing thru the shelves. This crafty collaboration really puts the fun in reading fundamentals as well as provide some much needed relief from the literary demands of the day: