Like most gift giving holidays, a lot of the focus for presents is on the kids and rightly so,but it would be nice for adults to join in the unwrapping festivities as well. Also, depending on your dietary issues, maybe picking out a treat that's inedible might be a welcome relief.
Naturally for me, my mind turns to books as the ultimate best gift to get and picking out a pair of current lit that are as suitable as a new pair of spring shoes sounds all so right. So, here are a few of my Easter literary basket suggestions(or Passover presents) to get the eggs rolling there:
A BOUNTY OF BINCHY:
A Week in Winter
,her final novel and the soon to be released
Chestnut Street
, her last short story collection.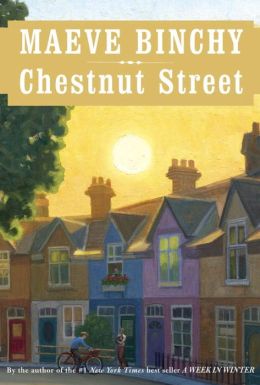 Some of the stories in Chestnut Street are connected to St. Jarlath's Crescent,a section of Dublin previously used for Minding Frankie, with folks such as Dolly, whose seemingly perfect mother loved by all has a few hidden faults to unearth and Madame Magic, a fortune teller of dubious distinction that does have the power to brighten up the lonely life of local gossip Melly.
Binchy's heartwarming style of story telling goes well with all seasons but I find that spring time reading of her work really hits the spot like a warm cup of tea for the soul:
GOOD UNDER GLASS:
Three Junes
that earned her the National Book Award in 2002 and her latest work,
And The Dark Sacred Night
.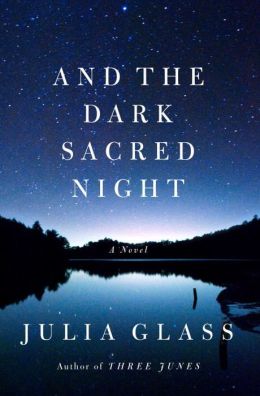 There is a connection between these two books,as the leading man of ATDSN,Kit Noonan feels discontented with how his life has gone thus far and decides to seek purpose by learning the true identity of his father who was a character in that previous book.
Kit's emotional journey opens up a few wounds for some of the people he encounters like Lucinda Burns,who still mourns the loss of her son Malachy and wonders about the choices she made regarding him, doubts that she shares with Fenno(another pivotal character from Three Junes),who knew Malachy well.
The title of the book comes from the classic lyrics of "What a Wonderful World" and judging by her prior performance, Julia Glass' newest tale promises to be just as inspiring as that song is to many generations:
WORLD OF WORDCRAFT:
Lexicon
, where words are literally weapons as Emily Ruff discovers when she is being recruited as a "poet" for a secret society that uses language as a means of attacking their enemies in most lethal ways.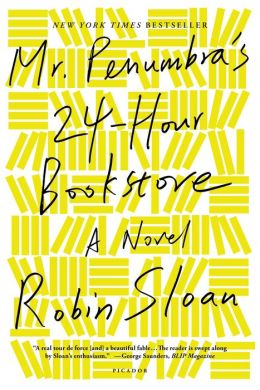 Just as mysteriously engaging is
Mr. Penumbra's 24-Hour Bookstore
,last year's cult hit by Robin Sloan.
Displaced web designed Clay Jannon finds himself fitting in all too well at the strange book shop he finally manages to find employment in and almost against his will, starts to decipher the strange codes found in the oddly titled volumes "borrowed" by an eccentric group of clients who frequent the store at very late hours.
Clay is encouraged by his friends(including the possibly new love interest in his life) to figure out what is behind the bizarre contents of the high shelved tomes and with the help of a digital map of the store and some very creative connections, this casual inquiry turns into something more amazing than he ever expected it to be. I happen to be reading this book at the moment(ironically enough,in ebook form) and it does make me want to visit a book store to peer at the hidden wonders inside,a very good sign of quality indeed:
You can create all sort of book combinations,depending on the interests of your intended recipient, and place them in a nice basket with lovely substitutions for the standard Easter candy fare; bookmarks, book plates and literary quote magnets will charmingly replace jelly beans, chocolate eggs and Peeps as sweet treats for your home library.
That doesn't mean you can't have some actual candy as well but it is good to have options,particularly if you're a grown-up who likes to embrace that childhood joy when the situation calls for it. The main benefit of books is that it captures that magic for you over and over again,without any chance of disappointment and it is better to be happy when the opportunity arises either in life or on the shelf: