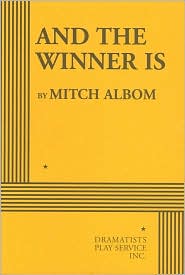 You call tell that a new medium is being taken seriously when they decide to have an awards show for it. Next week,the first annual
Moby Awards
will take place in NYC,honoring the best and worst of book trailers from 2009 to the present.
The full lists of nominees(
complete with links
)are available at the official website,but I thought it would be good to highlight a few of them that caught my eye and perhaps some of yours as well. Book trailers are a fast growing commercial art form which merges two very different worlds,old school print and new age digital reading,and gauging their bibliophile balance can be key to seeing how well these creative realms coincide: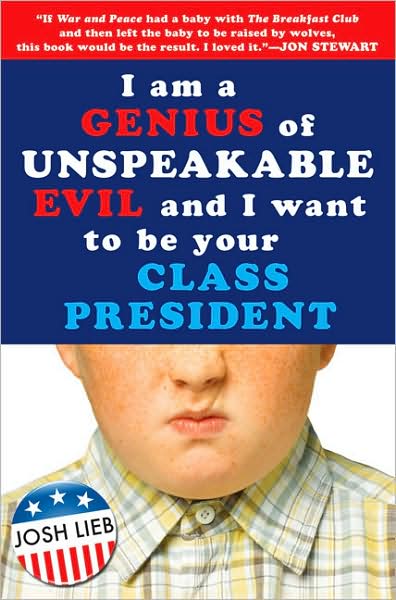 BEST CAMEO IN A BOOK TRAILER
A couple of the folks in this category are better known to book people rather than the regular guy and gal on the street such as Jonathan Safron Foer's grandmother for his nonfiction title Eating Animals or some dude called He is Legend's Schyler Croom in High before Homeroom(gee,I wonder what that's about!).
However,just about everyone is familiar with Jon Stewart,a comedic author in his own right who did an amusing bit for the young adult novel
I Am An Evil Genius of Unspeakable Evil and I Want to be Your Class President
by Josh Lieb. That title is quite a mouthful but this video is entertainingly brief: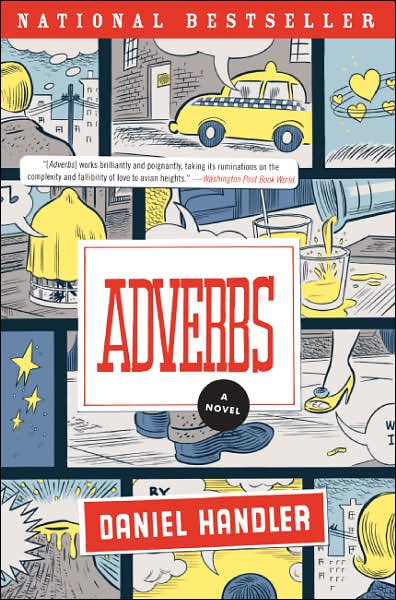 BEST PERFORMANCE BY AN AUTHOR
Other than Thomas Pynchon(for a voice over to promote his latest book Inherent Vice),the only name I recognized on this list was Daniel Handler,aka Lemony Snicket,who participated in an online miniseries called
The Book Vs. The Kindle.
His clip is entitled "Round 10,A Seriously Unfortunate Event" and has the intrepid author doing a signing of both his children's books and adult novels like
Adverbs
when a hapless fellow asks him to sign his Kindle. The reaction to that encounter is one that I think many readers would agree with,chuckling a tad uneasily there,perhaps: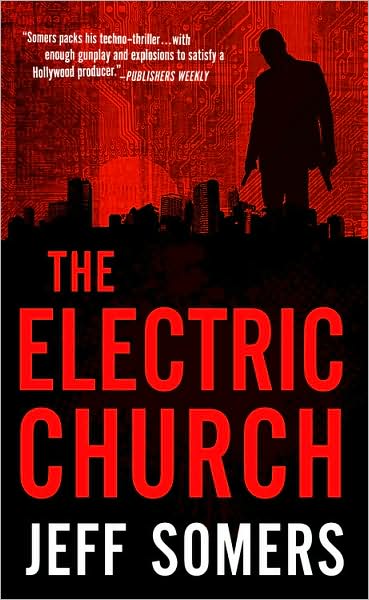 BEST LOW BUDGET/INDIE BOOK TRAILER
It's cool that the little guys get their own category here,sort of like what the Golden Globes do for movies,having comedies and musicals compete against each other instead of being lumped in with the dramas.
Even tho I was amused by the trailer for
I Lego NY
,the one that captured my attention fully was Jeff Somer's explaining his sci-fi novel
The Electric Church
in one minute.
Actually,it takes longer than that for him to go over the elaborate plot yet he recounts this tale of futuristic salvation and enforced violence in a such an interestingly off the cuff manner that you wish it would go on a little longer: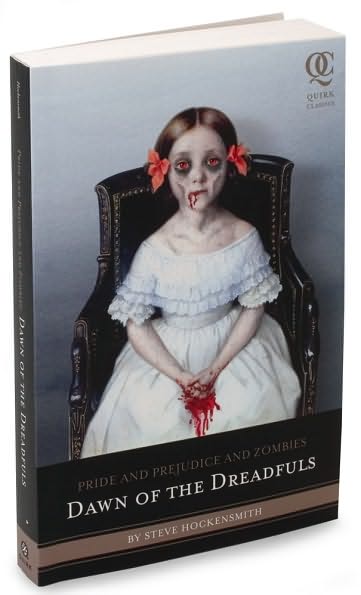 BEST BIG BUDGET/BIG HOUSE TRAILER
This is a tough one,folks. Two of the nominees in this category are major players in the literary monster mash genre. In one corner,we have
Pride and Prejudice and Zombies:Dawn of the Dreadfuls
and in the other,
Abraham Lincoln,Vampire Hunter
. Two mighty titans of literary terror battling it out here,not a sure bet to say the least.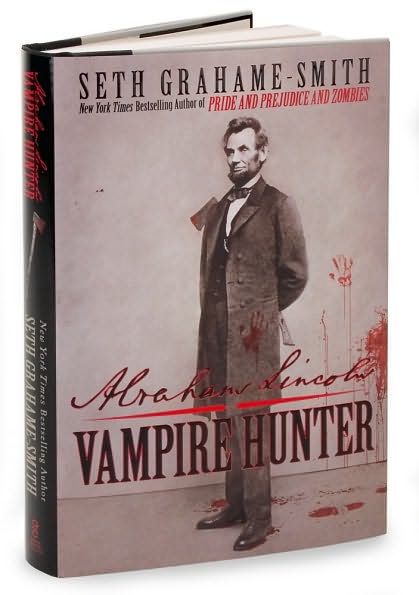 While there are three other nominees to choose from as well,this pair of paranormal parody warriors have gotten the most exposure out of the lot and will be assumed by many to be the odds-on favorite. Which one that will be depends on your personal preferences,vampires or zombies? Jane Austen or Abraham Lincoln? I can't decide,so may the best remix win,whichever it is:
LADIES FIRST
A BITING BATTLE ROYALE

LEAST LIKELY TRAILER TO SELL THE BOOK
This was one category in which I watched all of the videos up for this dubious honor(one of which was so annoying that it was clicked off before the half way mark)and the one I was saddest to see listed here was for
True Confections
,a novel by Katherine Weber that I've heard nothing but good things about.
The story is told as an affidavit,retelling the saga of a fictional family of candy tycoons which mixes in love,betrayal and politically incorrect advertising. As a online promo for the book,one of those imaginary Zip's Candies commercials of questionable taste was made and while I understand the context of the clip,it's also not hard to see how some people might not know this wasn't a real ad from the bad old days.
They should've just let
the author explain
her book,she did a much better job of it in other videos for it:
The Moby Awards will be handed out on May 20,and best of luck to all and sundry involved. However,there is a book whose trailers did deserve a spot on one of these lists but for some reason unbeknown to me,just didn't make the cut.
I don't know if any of the videos for
Beyond Heaving Bosoms
by Smart Bitches Sarah Wendell and Candy Tan were submitted as nominees but there were
plenty
of
great ones
to choose from there. It may have been the bounty of book trailer goodness that kept it out of the running,but surely the winner of the official SB videomo contest could have granted a shout-out. Oh well,there's always next year: