Happy new year,folks and I hope that 2011 has been good to you so far. While some things are still the same,others are bound to change as the cast members of Broadway's Spiderman:Turn Off The Dark no doubt wish for daily(like Triumph the Insult Comic Dog,I kid,I kid!).
Anyhow,during some of the previews for this fresh turn of the calendar page,a handful of upcoming pop culture items didn't quite make it before the ball dropped on December 31st. However,since it's far from being too late to mention them,it seemed like a good idea to start off our new year of blogging with a nice light list of these tasty tidbits to keep an eye out for:
BEAUTY AND THE BEASTLY
Hitting a bookseller near you this February is a hard hitting look at two of the major beauty dynasties in the world and how their past influences the present day cosmetic industry.
Ugly Beauty
by
Ruth Brandon
looks into the origins of Helena Rubinstein and L'Oreal,two companies that started out around the same time and made very different strides in the world.
While Helena Rubinstein become the first self made female millionaire by creating and celebrating opportunities for working class women,Eugene Schueller achieved success for L'Oreal by the usual route of buying his way into power and influence even amongst the most devious of people. Despite having won the overall battle for control of the cosmetic kingdom,the founder of L'Oreal may have lost something far more valuable along the way.
The lingering impact of the struggles and schemes of this pair of make-up makers should certainly give you a more in depth look at the seemingly skin deep business of beauty: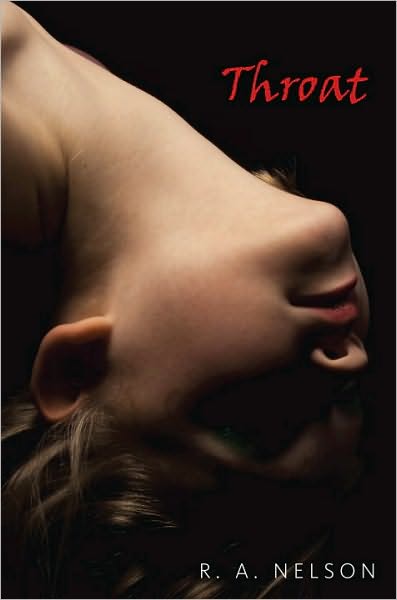 A less than romantic look at vampire lore will be introduced on January 25 as
R.A. Nelson's
Throat
makes the scene in the Young Adult section. The only two things that 17 year old Emma Cooper has left to hold onto as her epilepsy gets steadily worse is the possibility of getting her driver's license and playing soccer.
When both of those are no longer viable options,Emma takes off and makes a nearly deadly encounter with a vampire named Wirtz who is out for blood,pure and simple.
Emma's condition turns out to be a literal life saver,however,and even gives her a few daywalker abilities(all the strengths and none of those pesky vampire weaknesses)that grants her a new lease on life. That lease might soon be ended as Wirtz is the type of guy who insists on finishing what he starts. This innovative twist on our current vampire legends could be quite the kick for teen and adult audiences alike:
MOVIE TRAILER TALK
Another Natalie Portman star vehicle that promises to be as intriguing as her celebrated turn in Black Swan is set to arrive in theaters on February 4th.
The Other Woman
is based upon Ayelet Waldman's 2006 novel Love and Other Impossible Pursuits,which chronicles the difficulties of a second wife in dealing with her stepson as well as the unexpected death of her first baby.
This sounds like a downer but I've read the book and it's blend of pathos mixed with realistic humor at key points makes for an engaging set of characters who don't fit into the usual Hollywood family formula. With indie director Don Roos at the helm here,the possibility of this film accurately reflecting the novel's true essence may not be an impossibility:
At last,we have an official trailer for the eagerly awaited adaptation of Sara Gruen's amazing novel
Water for Elephants
,which will be onscreen this spring. Hal Holbrook and Robert Pattinson play the younger and older versions of Jacob Jankowski,a veterinary student who hitched his star to a traveling circus during the beginning of the Great Depression.
In that circus,Jacob found his calling by training a troubled but promising elephant named Rosie and discovers his true love,Marlena(Reese Witherspoon)who is already married to cruelly charismatic ring leader August(Christoph Waltz). With any luck,this film will do justice to it's source material along with creating some special cinematic magic of it's own:
SMALL SCREEN SUPERHEROICS AND SCI-FI SCHEMING
NBC is taking another shot at the superhero game with the debut of
The Cape
on January 9th(it's regular time slot will begin on the 17th,Mondays at nine). The true identity of the masked man seeking justice in Palm City is Vince Faraday(David Lyons),a good cop framed for a series of murders who must fake his death in order to clear his name.
With the help of a circus themed street gang and an investigative blogger(Summer Glau),The Cape becomes a real threat to the bad guys doing regular dirty business and a symbol of hope for others. How well this show can pull such a tried and true premise off without getting too hokey or over the top is too soon to tell. Yet,it may be worth a watch or two before making any hasty judgment calls:
The second season of V starts on January 4th and while I grew disenchanted with this remake of the classic 80's sci-fi saga,the addition of old school alien villianess
Jane Badler
(who played Diana on both the miniseries and the spin-off show that followed)as Anna's mother is quite the inducement to give this show another chance.
According to some of the advance word about season two,the action will be fast and furious along with stepping up the aliens vs Earthlings agenda. Speaking of stepping up,this tasty little clip of Anna proving to her minions that she's still large and in charge is very Kill Bill style,in the best sense of the term:
If this tray of pop culture party flavors has whetted your appetite for 2011's year of wonders,then we should be getting off to a good start. The most important thing about beginning any new year is not just looking forward to what is to come;it's also in appreciating the bounty that's already all around you and makes your time in this world that much more enjoyable to share: