With the weather getting warmer these days(slowly in some places),the urge to go outdoors is becoming hard to resist. One good excuse for giving into that desire is to find what's new at your local bookseller,who has a ripe crop of reading goods on display this season.
Of course,spring and early summer is a busy gift shopping time as well,with weddings,graduations and parental holidays to honor. Some of the books suggested here may be more suitable as a present to yourself but at least one or two of them might be the perfect book to give to that person who seems to need nothing yet will need to read this:
A SENSATION FOR THE SENSES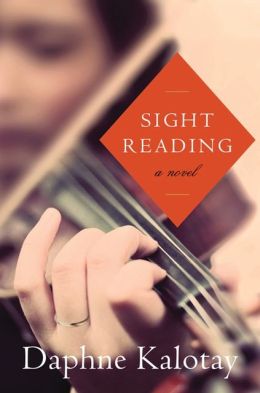 Daphne Kalotay follows up her brilliant debut novel Russian Winter with another look at tormented artists in
Sight Reading.
Remy and Hazel have not seen each other for twenty years yet a chance encounter brings back a flood of memories regarding the man they both loved.
When Remy was just a second chair violinist in Boston of 1987,she was drawn by the charms of Nicholas,a charismatic conductor still in the throws of love with his new wife Hazel. The passion that generates between Remy and Nicholas changed more than one life and put all three of them on a path each least expected to be on. Kalotay's story telling skills are as fine honed as any orchestra with the spotlight being placed on just the right emotional notes in this tale of tortured love and desire
(May):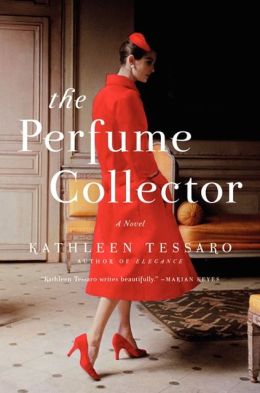 In Kathleen Tessaro's
The Perfume Collector
, Grace Monroe finds the life of a 1950s British socialite to be as dull as she expected with not even her recent marriage offering much zest to her days. When an inheritance from a mysterious French woman arrives on her doorstep,however,Grace's interest is rather peaked indeed.
She travels to France to discover what this is all about and learns about the rise and fall of her benefactor,Eva D'Orsey. Eva started out as a hotel maid in New York during the 1920s and went into the perfume business with a man named Andre,who she loved and lost during WWII. Eva's tale inspires Grace to make what she can of this unexpected treasure bestowed upon her. A riveting tale that gives the reader more than one sense of how something simple like perfume can bring new enchantment to life
(May):
LISTENING EARS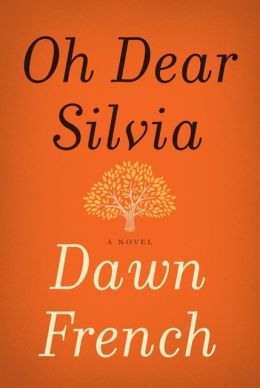 British actress/comedian Dawn French is not as well known for her books as she is her films and TV shows but perhaps that might all change with her latest novel. The heroine of
Oh Dear Silvia
happens to be in a coma due to a fall off her balcony and her many visitors to her hospital bed have much to say to her.
From her dippy sister Jo(whose idea of helping her wake up is to bring in a male stripper) to moody ex-husband Ed and the dubious agenda of her housekeeper Tia,the people in Silvia's life are all wondering why she made such a sudden change of life five years ago in disconnecting from her family. That secret is one of the dozens unearthed in this offbeat narrative
(late May):
MYSTERY MIX AND MATCH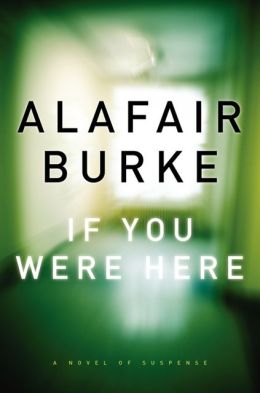 Alafair Burke's new suspense novel,
If You Were Here
, has journalist McKenna Jordan looking for the subject for her next big story in the New York magazine she writes for while fielding book offers on a major article. In checking out the video of a women rescuing a teenager from subway tracks,she recognizes an old friend from her time as an A.D.A.,Susan,who has gone missing for a decade.
While seeking out Susan,McKenna winds up opening up an old can of worms having to do with a case against a police officer that ended her legal career. This blend of past and present woes adds to a compelling story line that examines the effect of secret and lies upon one woman's life
(June).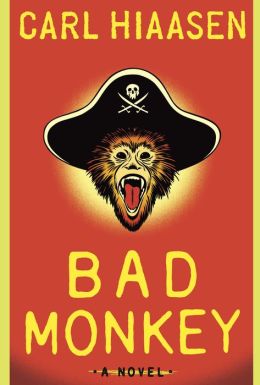 Bad Monkey
is another tale from the seedy side of Florida that author Carl Hiaasen is best known for. The hapless hero of the story,Andrew Yancy,has plenty of troubles to deal,starting with the severed arm in his freezer.
The reason given for this detached limb involves a story about a boating incident at a "shark luncheon",something that Andrew doesn't buy but is willing to look into as the truth of the matter might help him get a better gig with the local law enforcement than his current position as a health inspector.
Along the way towards discovering what really happened,Andrew runs into a few old friends and oddball new acquaintances( including the widow of the arm's former owner) do their best to help or hinder him in his investigation. Hiaasen's heady mix of humor and criminal hijinks is quite the literary cocktail to down on a hot summer's night
(June):
WEIRD SCIENCE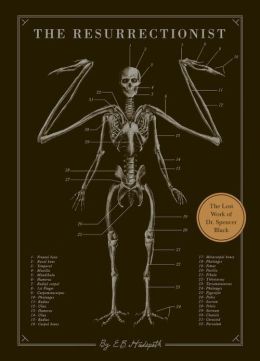 The subtitle of
The Resurrectionist
by E.D. Hudspeth is "the lost work of Doctor Spencer Black",a Victorian era scientist who did extensive studies and anatomical drawings of supernatural creatures that he felt were the key to understanding human development.
The first half of the book is devoted to Dr. Black's biography,where as the son of a grave robber,he worked hard to achieve his medical degree yet was haunted by his interest in the strange and unusual.
The rest of it showcases the good doctor's
amazing illustrations
of such fantastical beings as a minotaur,mermaid and even dragons that display their inner workings with creative grace. Anyone who loves fantasy lit or fantasy art will want to add this engaging book to their collection of wonders
(May).
MIDDLE EAST MEMOIRS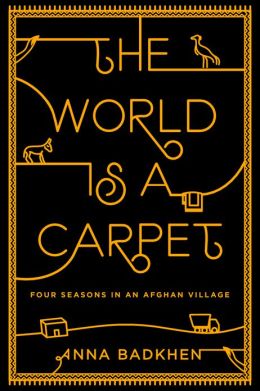 Anna Badken gives us a year in the life of an Afghan village with
The World is a Carpet.
Badken was a war correspondent who went to Afghanistan more than once in her career and decided to stay for a time to get to know the people better.
The narrative thread of this chronicle is the weaving of a carpet,which would bring enough money upon completion to help the people of Oqa pay for things like medicine for children made ill by "the black cough" and to survive in such a physically harsh climate.
The families shown here(along with brief sketches made by the author) are hardy folk who hold on to their traditions as a way of finding resolve in tough times,something that is quite universal to us all
(late May)
.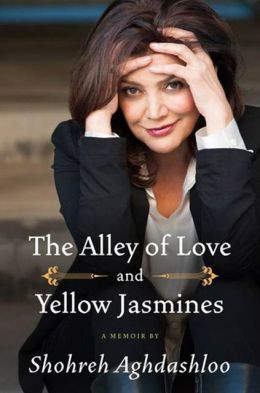 Award winning actress Shohreh Aghdashloo discusses her life and times in an engaging memoir entitled
The Alley of Love and Yellow Jasmines
. Starting with her childhood in Iran during the time of the Shah, she chronicles her journey into acting even in the midst of the growing repressions of the new regime that followed the former one.
Aghdashloo made a number of sacrifices,including leaving her husband,along the way to pursuing her love of acting and found ways to keep in touch with the home land she had to leave behind though her art. Her real world adventures are as moving as any put on film and just as compelling as fiction
(June):
So,even with summer reading plans to make,finding good books to read should be more of a pleasure than a chore. Doing what you love,whether it's for work or play,is a joy worth singing about: