Since it's now officially autumn,which is considered a time to buckle down and get a little more serious about things,many folks are going thru their TBR piles and some are debating with their reading groups about what books would be good for a lively and thoughtful discussion.
With that in mind,I felt it would be good to look at a few of the memoirs currently out and about at the moment. Memoirs have had quite a heyday over the last few years and despite some of the over hyping of the genre,there's still some interesting life stories out there that are really worth checking out. Some of these selections may not suit every taste but perhaps one or two of them could become great suggestions to family and friends looking for a fresh fall read.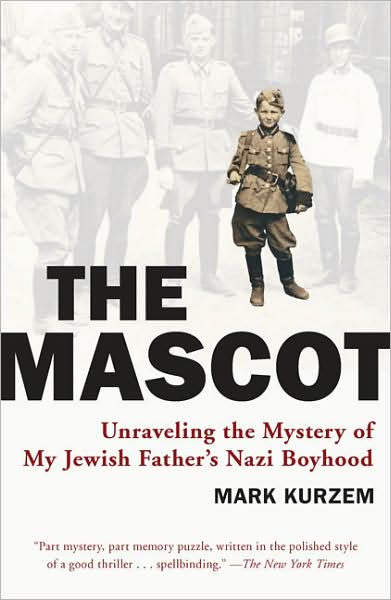 A FATHER AND SON'S SORROWFUL RECLAIMING OF THE PAST
Mark Kurzem thought he knew everything he needed to know about his father,Alex,but when his dad showed up one day at his doorstep in Oxford,he found that all he did know was nothing at all. When Alex was five years old,his village in Latvia was raided by a Nazi death squad. The young boy escaped and hid in the woods during the harsh winter until a Latvian police brigade rescued him. The brigade eventually turned into a SS unit and Alex was made into their "mascot".
He was dressed up as a little soldier and taken around to various massacres,which reinforced his fear of being discovered to be Jewish by his new companions. Alex did his best to stay on their good side and was even featured in a Nazi propaganda film. When the war was over,he was placed with a foster family of Latvian refugees in Australia and keep his past a secret from his loved ones for decades.
Eventually,Alex wanted to make peace with his past and asked Mark to help him find out more about it. The results of that lead to Mark writing The Mascot,which is now available in paperback,and to a documentary made in 2002. The book is scheduled to be a feature on 60 Minutes this fall,which should generate quite a bit of interest in this riveting father and son story.
WOMEN ON THE MOVE
In Judith Matloff's
Homegirl:Building A Dream House on A Lawless Block
,the foreign correspondent tells the tale of how she and her husband decided to settle down roots by buying what they thought was a "fixer-upper" in West Harlem,NYC.
Turns out their brownstone was a former crack house in need of a major overhaul and the neighborhood they moved into could be just as rough as some of the international hot spots that Judith had reported from.
Nonetheless,Judith and John set about making their new home livable and making friends in the community which helped them to make their new house a home. This book is a perfect example of what life in many New York neighborhoods is all about,bringing a blend of different perspectives together to create a more harmonious environment for folks to make their shared living space a bit more special: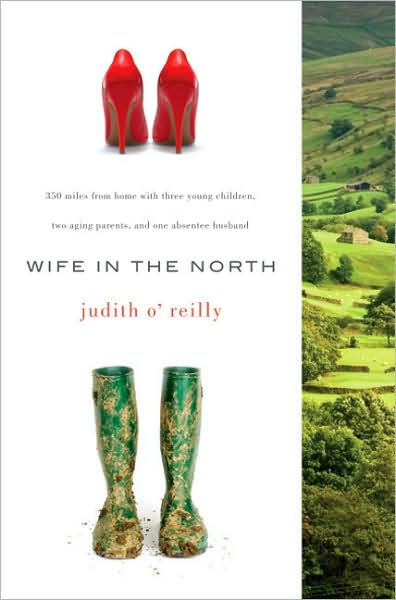 Another journalist making a perilous move to start a new home for her family is
Judith O'Reilly
,who went from life in London to roughing it out in Northcumberland,a British version of Green Acres,so to speak.
Then again,Eva Gabor wasn't pregnant with a third child and trying to reassure her two young sons that bears would not eat them,plus a husband who still has to travel back to London for business,leaving her on her own in very unfamiliar waters.
Judith dealt with this new set of challenges by writing a blog about her experiences and keeping a good sense of humor about things,which makes this book such a charming read:
To round off this section of ladies on the go,let's take a look back at one of my picks from the summer,What Rhymes With Bastard by Linda Robertson. Robertson recounts her move from London to San Francisco to further along a relationship with a man who ultimately cheats on her and leaves,which was probably the best thing that could've happened to her.
Linda formed a cabaret band that lead her to be named Miss Accordion San Francisco of 2004 and developed her dark sense of humor which she channels thru many of her songs(Sarah Silverman would love her!). If you're still not sure,
take a listen
to Linda as she not only reads a chapter but plays a song called "All Made Up." Quite the eye opener.
MEN AT WORK
Pete Jordan spent about 12 years being a dishwasher in diners and cafes all across the USA,with the goal of working in all of the fifty states. While he didn't reach his ultimate objection,his experiences gave him plenty to write about,first in a small zine and then this book,
Dishwasher
,now in paperback.
A good example of Pete's playful style is when he was first invited to appear on the David Letterman show back in 1996(due to the strong following his zine was getting). Pete had no interest in being on TV,so he let his friend Jesse go on the show as him instead. Letterman's people were not amused but they wound up having Pete on to promote the book. Not easy to get one over on Dave,which is yet another reason to check this guy out: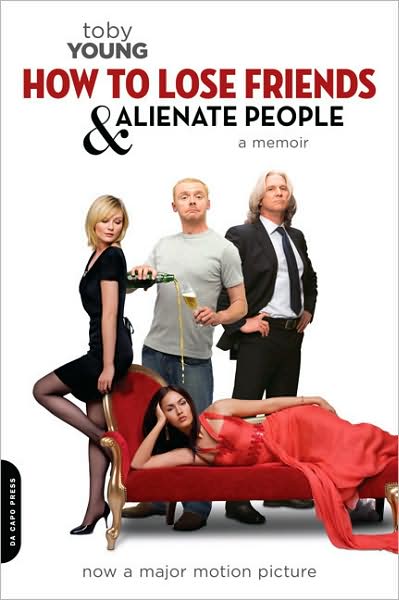 There's renewed interest in Toby Young's How to Lose Friends and Alienate People which came out in 2003 about Young's time at Vanity Fair magazine,due to the film version that just came out this past weekend.
The film does slightly fictionalize a few of the book's elements(such as the name of the lead character played by Simon Pegg)and received some mixed reviews but it did open up big in the UK and get a
good write up from Roger Ebert
here in the US,so there's hope for it yet.
It does give those of us who didn't read the book when it first came out a good excuse to do so now. I wouldn't mind seeing the movie either,since Simon Pegg is flat out brilliant:
Well,I hope that this selection of memoirs can enrich your reading this season and provide some riveting slices of life that leave you with a lot of points to ponder about your own. A life story doesn't need to be notorious to be interesting,altho those are sometimes the ones who hog all of the media attention: