Normally,I don't watch the PBS series American Masters but when I heard that this week they were showing a documentary about Louisa May Alcott,it became must-see TV for me. The film aired on Monday night and even now,some of the sequences are still fresh in my mind,which is nudging a few of the books on my Classic Read pile to move up to the top.
The documentary was based on a
new biography by Harriet Reisen
released this fall(and no,I didn't read it,but certainly would like to)entitled "The Woman behind Little Women" and the film used a mixed media approach of actor reenactments,commentary from scholars and old fashioned styled animation to showcase all of the diverse facets that made up the literary persona and the real personality of Louisa May.
The actors chosen for this film included Jane Alexander(as LMA's first official biographer)and Elizabeth Marvel as Alcott herself. Marvel was wonderful to watch,she really made Louisa come alive on the screen and hopefully,we will get to see more of her talents sooner rather than later:
Granted,there were some things that I already knew about Alcott before seeing this movie,such as her father's involvement in the Transcendental movement in New England,which was not always beneficial either socially or financially to his family but allowed friendships with the likes of Emerson and Thoreau for many years.
Also no surprise to me were the "blood and thunder" tales that Louisa wrote for money(and a little fun,in my opinion)under various pen names,which were discovered to be hers long after her death.
There's a couple of lovely clips where the two rare book dealers/writers Madeline Stern and Leona Rostenberg,who first brought these forgotten thrillers to light,plus delightful imaginings of how Alcott created these stories in her mind(she always did have a love of the theater and it shows especially here):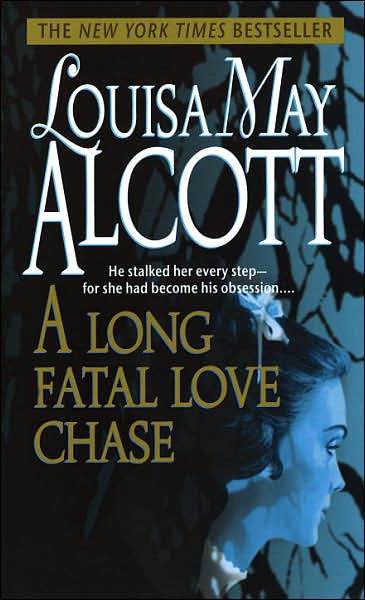 There was,however,a treasure trove of things that I didn't know and was most anxious to hear more about. For example,Louisa was a
Union nurse during the Civil War
and attended many wounded and dying soldiers at the Battle of Fredericksburg,one of the worst battles of the war.
After the war,Louisa had the chance to go to Europe as a lady's companion to an invalid and wound up having a bit of a fling in Paris with a Polish gentleman at least ten years her junior. The romance didn't last,but no doubt the tender feelings that it stirred in her lingered onward.
It was said that her young beau was one of the inspirations for Laurie in Little Women,which makes that character's connection with Jo March(the book's obvious doppelganger for LMA)much more potent:
The success of Little Women lifted Louisa and her family out of the bouts of poverty they had fallen into over the years and despite LMA's reluctance at being pegged as a children's writer,I think the book did give her some artistic satisfaction as well. It was loosely based on her childhood and gave her the chance to honor her mother,memorialize her beloved deceased sister Elizabeth and much like Jo,make her own way in the world solely on her skills:
Overall,this film was a lovely tribute to an author whose influence upon future generations of readers and writers is still strong today and was always underestimated both within and beyond her moment in time.
I don't know if they plan to show this American Masters episode again but you can either check your local PBS listings or see if the DVD is available for rental in your area(it's not on Netflix yet). Kudos to Harriet Reisen and director Nancy Porter for bringing this fully fleshed portrait of an admirable American artist and woman to both faithful fans of her work and a new audience waiting to discover her writings for themselves. Maybe I should keep an eye out for this series next year to see who else gets such a well lit and well deserved spotlight: