Whether your summer holiday plans are to head to the beach,visit a few tourist attractions or simply stay at home,there are plenty of good books coming out to keep you busy during your leisure time.
Usually,I try to add in a nonfiction title in my list of upcoming books for the season but with all of the real world action going on these days(and in the news),I think we could all use a little break from that.
Not that I am discouraging any nonfiction reading there,yet I have found some of the best lessons in history to be learned from smartly researched novels and to that end,let's begin with...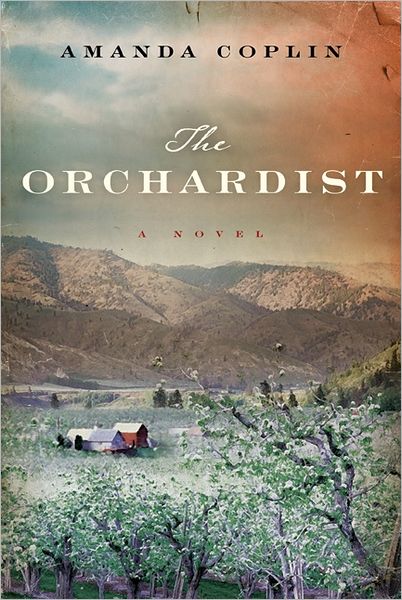 PIECES OF THE PAST
Early word of mouth on Amanda Coplin's debut novel,
The Orchardist
,has been astoundingly good and this happens to be one of my most anticipated reads of the summer. It's set in the first half of the 20th century where loner William Talmadge is more than content to tend his fruit crops and do as little as possible with the rest of the world.
A pair of runaway pregnant sisters,Della and Jane,intrude upon his land and hospitality yet instead of turning them away,Talmadge winds up becoming their protector. That new found friendship is shattered when the men assigned to hunt the girls down arrive for a vicious showdown.
The rough and ready flavor of this book is blended with heartfelt emotions and characterizations that promise to make this literary crop of words a true bounty indeed
(August)
.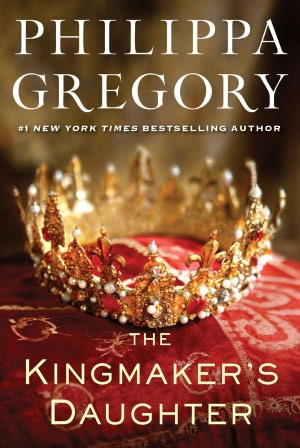 The Kingmaker's Daughter
is the latest entry in author Philippa Gregory's new series about the royal families involved in the War of the Roses and should be an engaging read,even if you haven't read the previous novel to it,The Lady of the Rivers.
The title refers to the Earl of Warwick,who has no shame in using his daughters Anne and Isabel in gaining political power with the court of the Yorks. When the new king marries the widow of his enemies,the Lancasters,the Earl manipulates his youngest daughter Isabel into a secret marriage that ends in an uprising with unexpected consequences.
Anne's story is more familiar to most,with her marriage troubles becoming a key plot point in Shakespeare's Richard III,a story that connects well to this one and is just as worthy of being retold
(August)
:
BACK STORY BLUES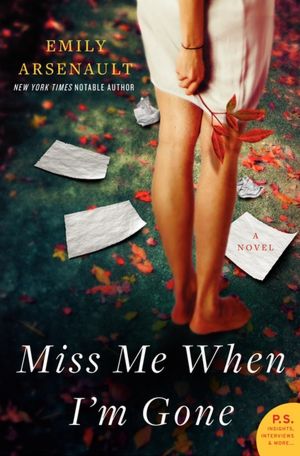 Emily Arsenault's
Miss Me When I'm Gone
is a little bit mystery,little bit family drama as soon to be mother Jamie is charged with being the literary executor of her recently departed best friend Gretchen Waters,who was working on the follow-up to her women of country music themed memoir,Tammyland.
At first,it seemed that Gretchen was attempting to write a male companion piece to Tammyland but her research lead her to investigate the unsolved murder of her biological mother,Shelly,as well as finding her real father. This hunt for answers may have lead to Gretchen's "accidental" death and could bring about serious danger for Jamie in taking up when her former friend left off.
I am currently reading this book right now(thanks to the good folks at Library Thing)and this tale of regret and rediscovery is as irresistibly alluring as any classic country tune
(July)
:
GUY AND GAL LIT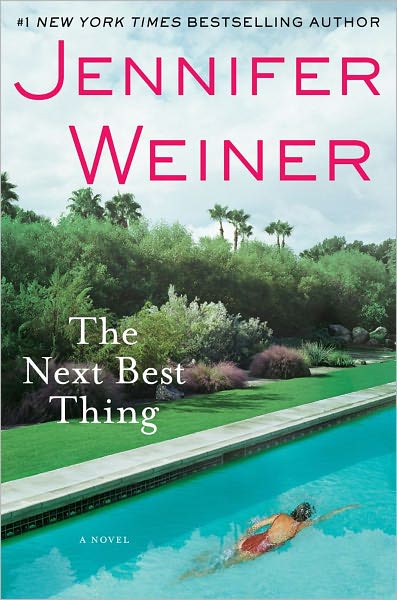 Author Jennifer Weiner takes some of her Hollywood experiences to create a nifty new novel,
The Next Best Thing
,where Ruth Saunders thinks that her six year struggle to make it as a screen writer has finally paid off.
At first,having her sitcom idea approved for production is like a dream come true but it soon turns into a nightmare,as Ruth has to deal with egotistic actors,demanding studio executives and a crush on her boss,who doesn't seem to notice at all.
As if that weren't enough,Ruth also has to handle her seventy year old grandmother's impending wedding. Weiner is a master hand at whipping such diverse story elements into a delightful fictional froth that is sure to please all audiences and this new novel sounds like a much needed antidote to the reality show soap operas crowding the TV landscape this season
(July)
: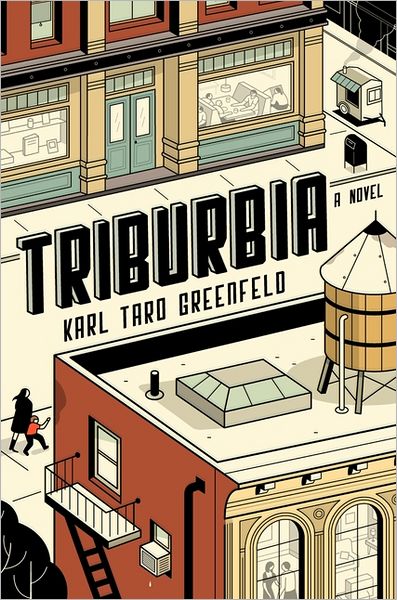 Short story writer Karl Tao Greenfeld takes on the novel with his debut offering,
Triburbia
,in which a group of fathers in the Tribeca section of NYC become fast friends as they take their kids to school together and then later hook up for breakfast at a local diner.
The mix of men ranges from a ambitious chef obsessed with the perfect frittata to a memoir writer with authenticity issues regarding his work. Their inner lives,along with those of their wives and children,are explored through an entire school year with interlocking stories that showcase their emotional growth or lack there of.
While I'm not familiar with his previous work,Greenwald's look at men of a certain age sounds like a welcome walk in the park to take
(July)
:
TRIPLE DOSE OF MAGICAL TROUBLE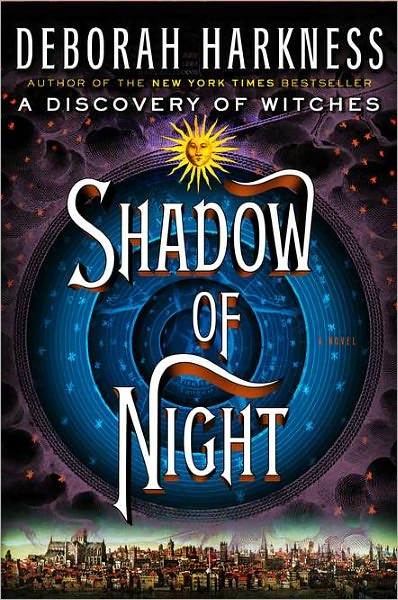 For the adult fantasy fans out there,Deborah Harkness'
Shadow of Night
is as much of a welcoming sight as
the sixth book in the Game of Thrones saga would be.
This second volume in her All Soul's Trilogy has witch historian Diana Bishop taking a trip back in time with her vampire partner Matthew Clairmont to retrieve the mysterious Ashmole 782 manuscript in Elizabethan England. Diana is also in dire need of more magical education yet both objectives of her journey are as equally difficult to reach.
With there being some time before we get a new chapter of A Song of Ice and Fire,diving into Harkness's realm of witchcraft and wonders should be a most refreshing respite indeed
(July)
: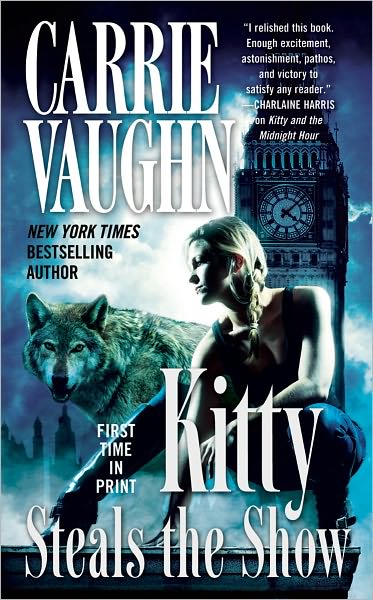 Carrie Vaughn also heads over to merry old England with
Kitty Steals the Show
,where her werewolf DJ heroine runs into some international paranormal politics while speaking at a conference in London.
As Kitty struggles to figure out the nuances of The Long Game(a vampire strategy that has been going on for centuries),she winds up with a few more enemies on her plate than she bargained.
Kitty's adventures both as a reluctant celebrity and an unwilling pawn of vampire folly are intriguing but it's her human heart that helps her to make new allies and keeps readers devoted to her perilous journey
(July)
.
Kelley Armstrong,meanwhile,is now wrapping up her Women of the Otherworld series with
Thirteen
,that brings together many of her past leading ladies such as young sorceress Savannah Levine,half demon Hope and psychic Jamie Vegas.
All of them are reunited in order to make a stand against those who want to unleash the pure forces of darkness upon humanity. This final battle promises to be a rousing read but don't despair of seeing any more of Armstrong's talents. Chances are that she has only begun to fight
(July):
I do wish you all a happy holiday in the sun and hope that some of these suggestions find their way to your TBR piles before Labor Day arrives. There are tons of recommended reading lists available to pick and choose from,yet it may still be tricky to find that special book,so be as selective as you can,folks!: